2009/10 Kits
AC Siena Kappa 2009/10 Home, Away and Thirds Kits / Maglie
[digg=http://digg.com/soccer/AC_Siena_Kappa_2009_10_Home_Away_and_Thirds_Kits_Maglie]Associazione Calcio Siena is a football club based in Siena, Italy. They are usually referred to as AC Siena or Siena.
The club was formed in 1904 and currently plays in Italian Serie A, having returned there in 2003 after last playing in Italy's top division in 1946. The team's colors are white and black.
AC Siena finished the 2008/09 Serie campaign in 14th position. In gearing up for the upcoming 2009/10 season, AC Siena presented their new Kappa kits earlier today. Here's a look at them via several photos and an official AC Siena kit launch video.
Check out our 2009/10 Kits and Jerseys section for more new kits.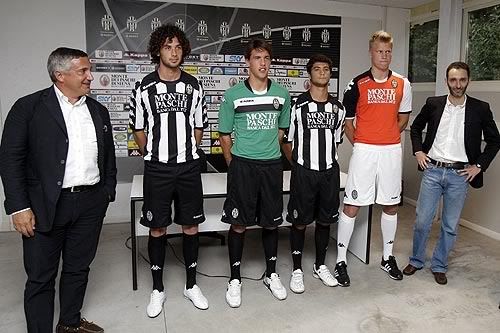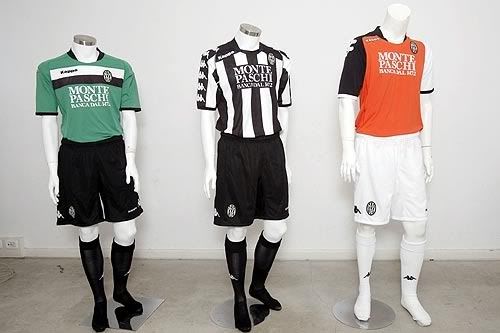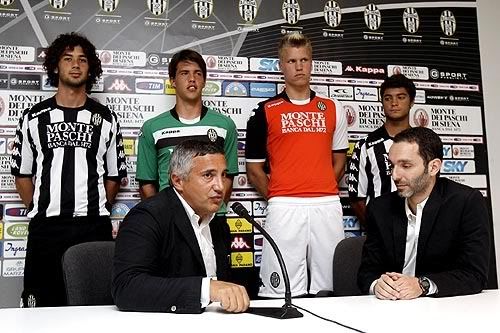 [youtube=http://www.youtube.com/watch?v=VzhYhlTZ5j0]